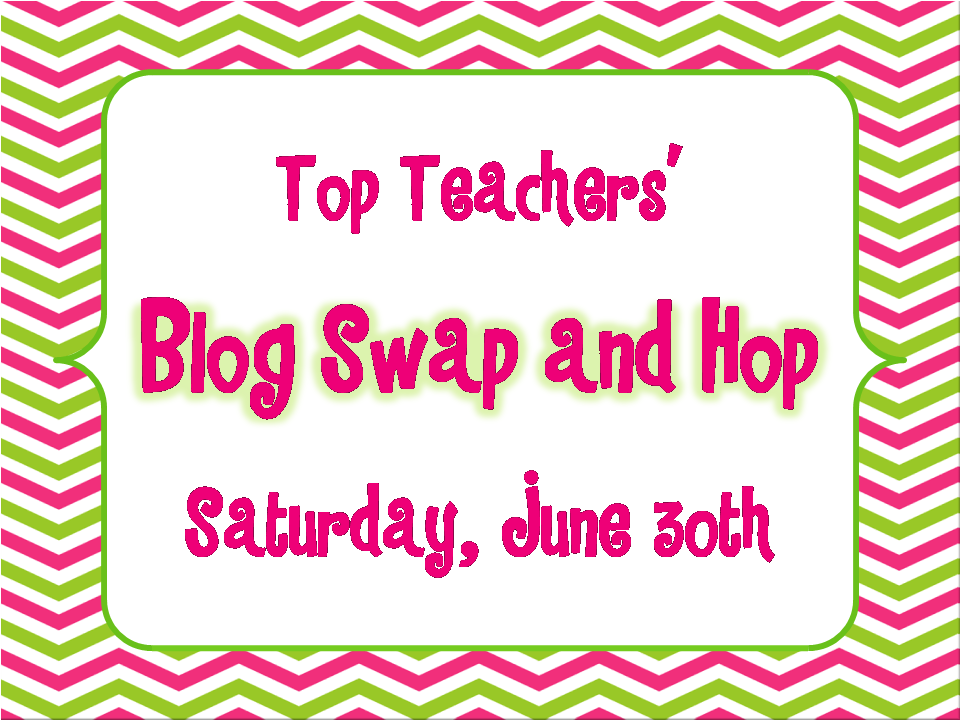 Today is the Blog Hop and Swap. Over 65 of us teacher bloggers have joined up to guest post all over the place. You can find my guest blog post about great websites to use when teaching math over at
Teach the Math
. Here on
Raki's Rad Resources
, you will find Jana Wilson Thinking Out Loud sharing her great strategy for teaching with mentor texts. After you have read her post and mine, please feel free to scroll to the bottom and check out the other amazing guest blog posts happening today only!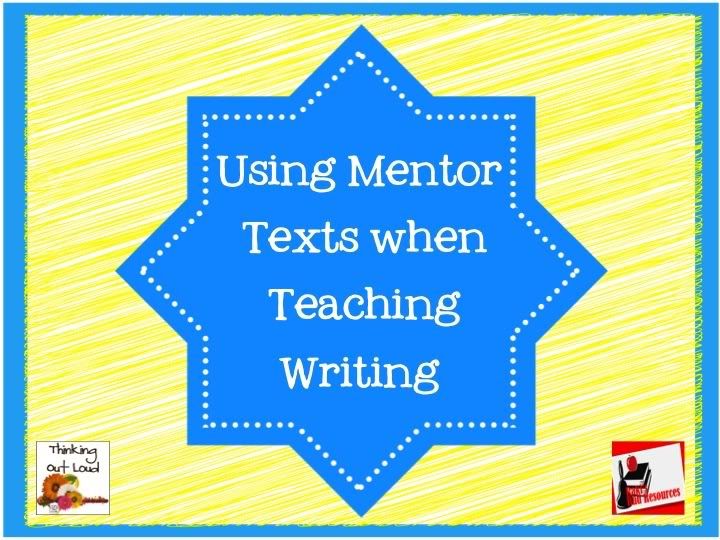 Hello Raki's Rad Resources fans! Heidi has generously allowed me to guest blog for her today in honor of the Blog Hop and Swap. I am excited to be here!


One of my passions is reading and sharing that love of reading with my students. One way I share that love is by sharing great literature as mentor texts during writing time. Linda Dorn said, "Children learn how to become writers through meaningful interactions with more knowledgeable people." Who is more knowledgeable about writing that an author? How do you become knowledgeable about writing? Reading great books!

Mentor texts model the craft of writing for students. "In order to write a particular kind of text, it helps if the writer has read that kind of text" (NTCE Beliefs about the Teaching of Writing). What does that look like in the classroom? While I was getting my master's degree in reading, we had to complete a two week summer reading camp for students in grades first through fifth. I, along with three other teachers, were assigned a group of seven students who just finished first grade. One of my fabulous teaching mates, had the students create their own picture book based on a shared reading we had previously read together.

The first step is to remember to use a mentor text that has been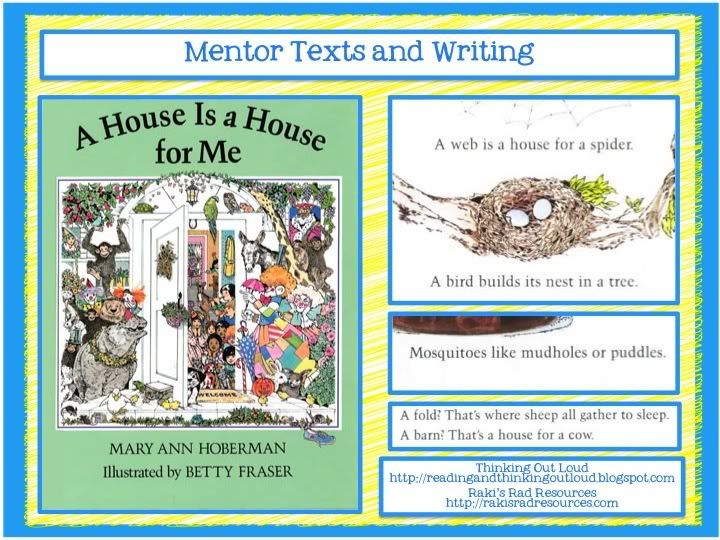 previously read aloud to the students. You want the students to focus on the strategy of the writing lesson, the how the writer wrote. The mentor text in this case was A House is a House for Me by Mary Ann Hoberman. She began the lesson with, "We are going to write books like the authors of the books we like to read." She reviewed what the book was about and then had the students focus in on a repeated pattern in the book: A ____ is a house for a _____. She told them that they were going to write a book with that pattern. She modeled for them. For guided practice, they took the sentences that weren't using that pattern and applied the pattern.
Example
Book - "Mosquitos like mudholes or puddles."
Student version - "A puddle is a house for a mosquito."

Then the students brainstormed other possible houses and she created a chart. She then had them verbally rehearse what they were going to write and describe what their illustration would be with a the group (since it was so small...if I was doing this with a whole class, I would put them in partners or groups of four). They wrote their sentence down individually and conferenced with the teacher to make sure they followed the pattern. The next day they illustrated. I took all the illustrations and the cover she created to Staples. I had them bound and each student left summer reading camp an author. They were so excited to receive those books.



Another mentor text that I love is Cynthia Rylant's
When I Was Young in the Mountains
. I worked with a class to create a picture book following the pattern in this book also:
Creating a Picture Book
.
I want to leave you with one of my most favorite quotes. I couldn't have created (and my students couldn't have created) my model picture book for the Rylant lesson without my writer's notebook. Ralph Fletcher is my go-to person on using writer's notebooks.
Wonderful readers of Raki's Rad Resources, thank you for having me today. I have enjoyed my time here. Come by and visit me at
Thinking Out Loud
any time.

Make sure to check out all the other wonderful guest blog posts by clicking
HERE
.